Propel Accelerated Orthodontics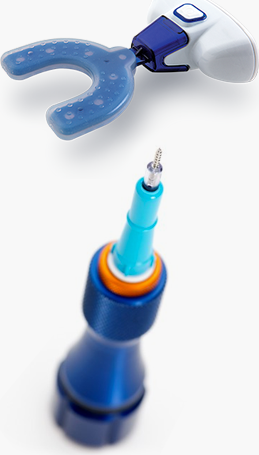 In our continuous effort to provide the best in orthodontic treatment for our patients, we are proud to offer PROPEL, which "fast tracks" orthodontic treatments for both braces and clear aligners. This exciting technology allows us to get most patients finished in about half the time.
Two Options for Treatment
We offer two options for Propel Treatment…
In-Office Treatment
Home Treatment
Click the tabs above to learn more about these options.
Click Here to read Dr. Boschken's latest article on Accelerated Orthodontics
Click Here to read Dr. Boschken's 'Good Vibrations' article in orthotown.com
Click Here to see photos from the 2017 AAO Meeting in San Deigo