What is Invisalign®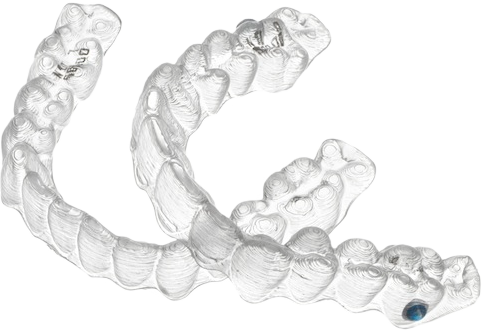 Invisalign Teen® uses the same Invisalign® technology as adult aligners, moving teeth gradually with each set of clear, comfortable plastic aligners. But because teens (and their mouths) are constantly on the move, we've added a few special features.
The Aligners…
snap on your teeth easily.
are comfortable and practically invisible.
allow for your growing permanent teeth.
gently and continuously move your teeth in small increments.
are worn for about two weeks. Then you swap them for a new pair.
have a Blue Dot Wear Indicator, designed to show an estimation of wear-time. The dot is designed to fade to clear over a two-week period if you wear your aligners properly (20 to 22 hours everyday).
can be removed for eating, brushing, and flossing, or going to a special event.
are replaceable if lost. That's right, you get up to six free individual aligners.
Why Choose Dr. David R. Boschken?
Dr. David R. Boschken is recognized as an Elite Invisalign® Provider.
Patients from all over the country seek out his expertise, and doctors interested in offering Invisalign® visit with him to learn how to improve their skills.
To date, Dr. David R. Boschken has treated over 3300 patients.
Many doctors offer Invisalign® treatment.
Why not have yours done by a certified expert?
Click Here to learn more about Dr. David R. Boschken