VectorTAS™ System
The VectorTAS Temporary Anchorage System provides clinicians with a fast, effective means to treat a full range of orthodontic cases without compensating for the inadvertent reciprocal movement of adjacent teeth.
Designed by orthodontists specifically for orthodontic use, VectorTAS is a coordinated system of miniscrews, attachments and instruments that provide clinicians with all the benefits of temporary anchorage:
Avoids extracting teeth
Surgery cases treated without surgery
No headgear or elastics
Reduced treatment time
Greater patient comfort
Reduced anchorage demand for more control
Intelligent Design
VectorTAS was developed by a team of orthodontists with the idea that all miniscrew systems are not created equal. Although there are many TADs marketed for orthodontic anchorage, VectorTAS is the only complete system with a full array of orthodontic-specific miniscrews, TAD-specific attachments and instruments designed to make temporary anchorage easy, intuitive, and effective.
Examples: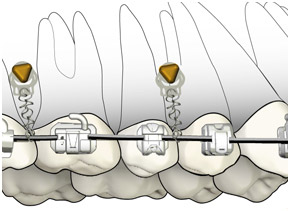 Occlusal Cant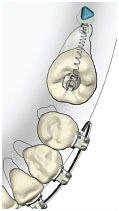 Molar Uprighting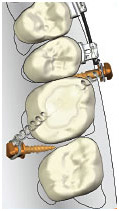 Molar Intrusion